'Barçakids'
A programme developed by the FC Barcelona Foundation aimed at children aged 6 to 12 years (Primary), which aims to promote and strengthen their system of values through the teaching principles of sport, play and active and inclusive participation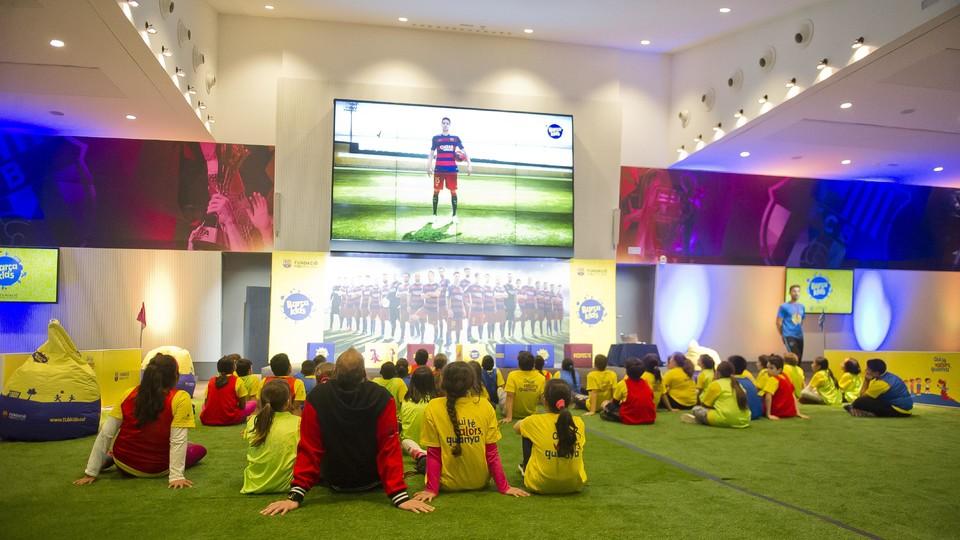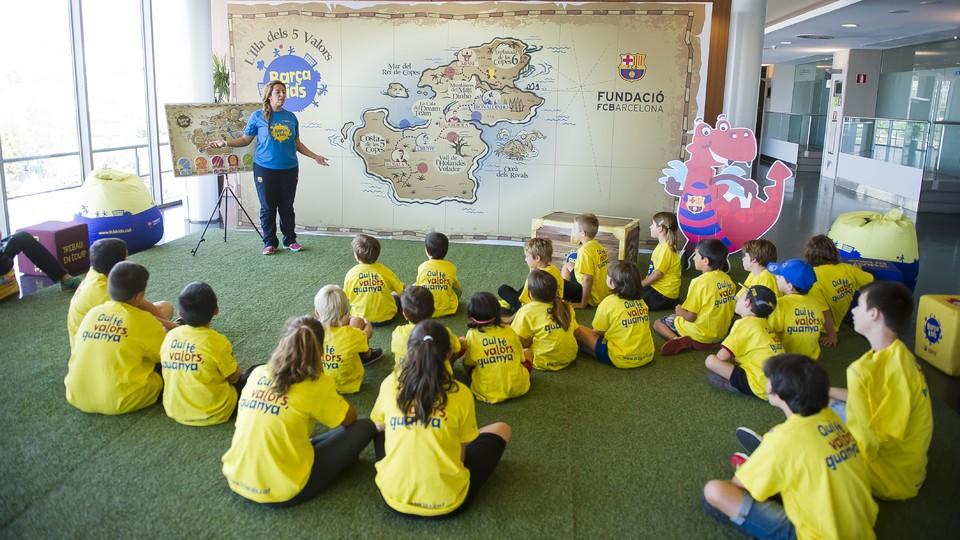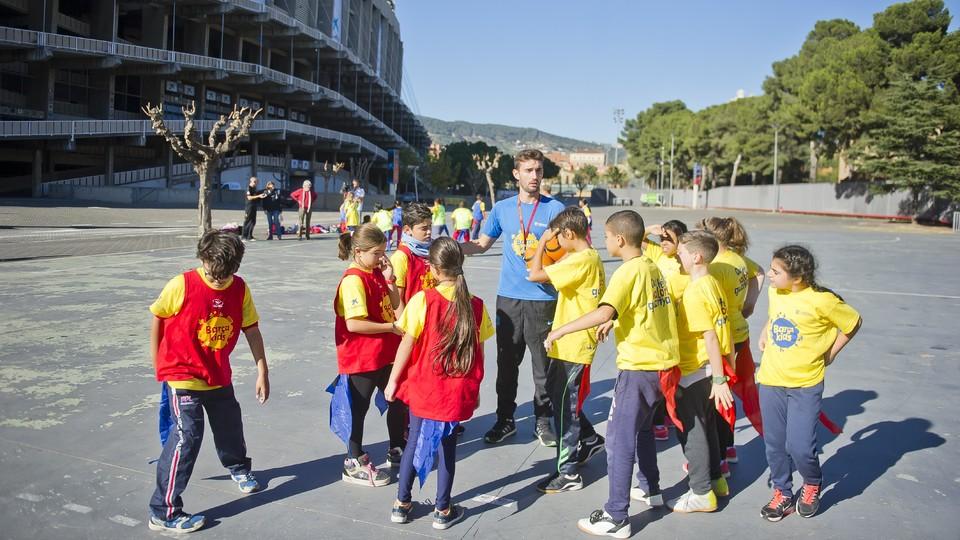 The aim is to encourage children in the analysis and knowledge of habits and attitudes that create changes that will help them grow personally and collectively, always using sport as a motivational tool.
The project has two areas: one in classroom and one virtual.
The classroom area is carried out in the Camp Nou facilities. Students are divided into groups and each group devotes an entire day to the project.
'Barçakids' is based on a mobile resource unit in the form of a small soccer field that offers sports equipment, screens, touch tables and school supplies to carry out the activities.
With these tools, each school has to choose between five teaching units, each one based on a value: respect, effort, ambition, teamwork and humility. All these chosen as part of the value system of FC Barcelona, as well as the ideologies of institutions like UNICEF and the curriculum of the Department of Education of the Generalitat de Catalunya.
The classroom programme is available for schools in Catalonia and other Catalan speaking areas.
The virtual environment (www.fcbkids.cat) program aims to continue the classroom programme, providing educational and recreational resources for the educational community (teachers, educators, families and children) for use outside the sessions in schools.