Jordi Cardoner describes Israeli surprise to learn of the Foundation's far-reaching charity projects
The first vice president answers questions about this week's hugely succesful visit to the Holy Land, where local institutions and organisations have been able to learn more about the club's social work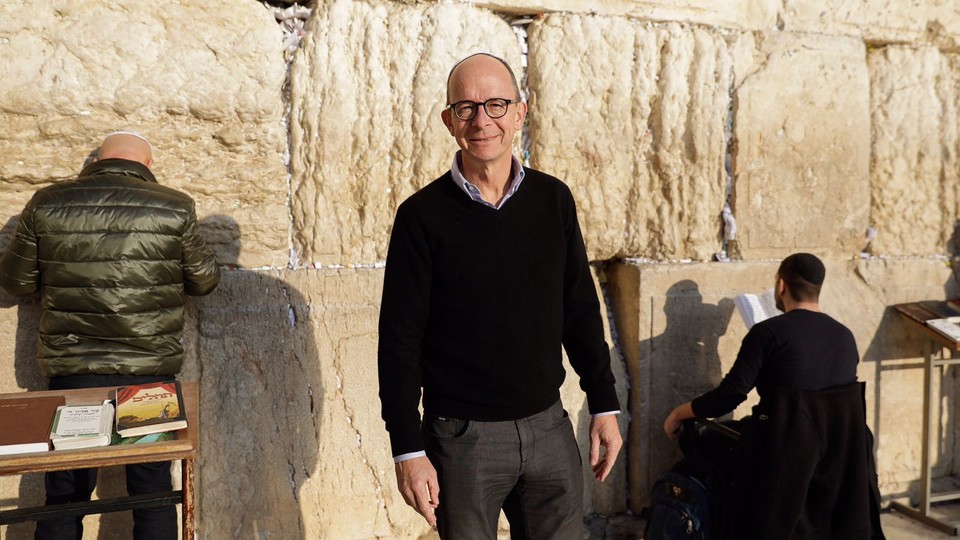 Since last Monday, a delegation from the FC Barcelona Foundation led by first vice president Jordi Cardoner, executive director Nacho Mestre and general manager Mària Vallès have been on a busy agenda visiting different institutions and social organisations in Israel.
After the first two days, Cardoner describes the experience so far.
- How has the FCB Foundation been received in Israel both institutionally and socially?
"It's been an exceptional welcome, not just because of what a club like Barça represents, but also because of the huge interest in our Foundation. They obviously know about our team and players here, but now there are learning about our social and charity activities, the things that make us more than a club. They see how we use sport to promote values and help children around the world, and that has come as a big surprise to them, especially because we operate in 50 countries and have more than 700,000 beneficiaries".
- What's your appraisal of the institutions and social organisations that you have visited in Israel and that also use sports as a means for development?
"They have a difficult job because when they talk about hostile territories here it's not a sporting matter. It's a political one and a cultural one. But what has surprised me most about the places we have visited is now they work towards peaceful coexistence, dialogue and things that should be normal, for different cultures to be able to live together. They are also aware that something as powerful as sport can be used to achieve this, being such tool for union and connection between people".
- One of the proposals being put forward by the Foundation is the implementation of the FutbolNet project. What do you think that education methodology can contribute to this context?
Although it's not FutbolNet, which is our own thing, here we have witnessed formulas for combining work and play, where these different cultures, Arabs, Jews, Orthodox, Catholic, etc., work on team ethics, effort, humility and all the other values that we teach and promote through FutbolNet. What we've seen is that this idea is becoming more widespread and accepted. Sport can be used to create bonds rather than distance in a place where the distances are already too great."
- One of the nicest moments was the visit to President Rivlin, someone who is closely tied to social issues and the use of sport as a social tool. How did it go?
"It went very well. Here the president is the leading institutional figure, but he makes no political decisions. He is well accepted and loved by everyone. He's doing great social work in a country that needs that a lot and he couldn't have welcomed us better. He said what we socially as a club is excellent and said that he would like to collaborate with us. He gave specific instructions to his team to start doing things together, because he understands how important football and sport can be for building bridges and narrowing social divides".
- You also had a supper with businesspeople from the country. What were your first impressions?
"These companies are working on social responsibility projects and were surprised to learn how the Barça Foundation is so active and wide-reaching. They were really impressed to hear that the Foundation is reaching 50 countries and 700,000 beneficiaries, which really are very striking numbers".