FCB Foundation gets first hand view of the social projects run by Hapoel Katamon
This fan-owned club from West Jerusalem shares Barça's mission to promote positive values and support charity initiatives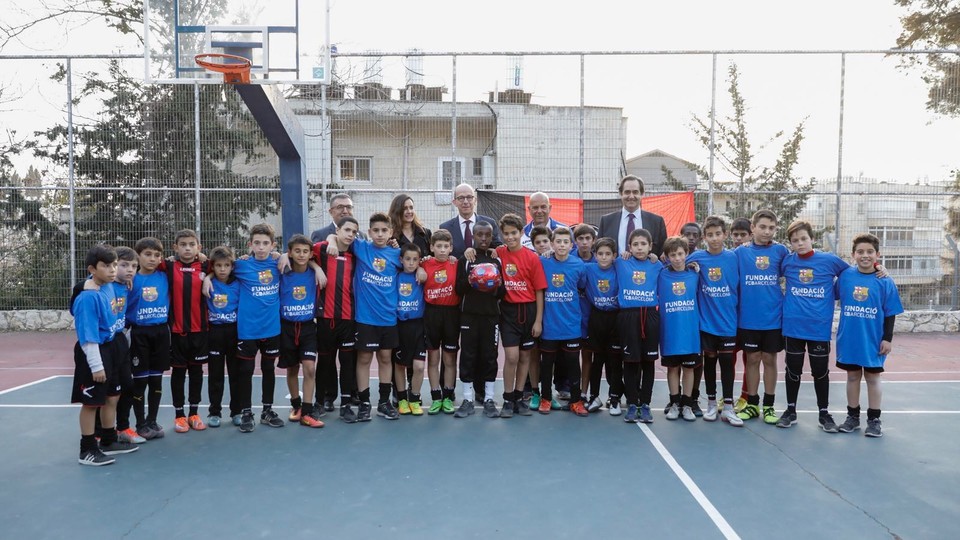 On Tuesday, the FC Barcelona Foundation delegation that's currently in Israel took a look at the social activities being run by Hapoel Katamon Jerusalem, the only fan-owned professional football club in the country. Founded in 2007, they play in the second tier of the national pyramid and share the same kind of values that have made Barça famous around the world.
Hapoel Katamon is famous for its work against racism and homophobia and in favour of underprivileged children in Jerusalem. For example, it runs a Neighbourhood League for 600 players and 50 volunteers that encourages peaceful coexistence between the Arab and Jewish communities. It also arranges training sessions to break down barriers and destroy prejudices.
They also do a lot of work to promote women's football, and have set up a girls league in the city.
"We don't want to be a club like any other" says its executive director Uri Sheradsky. "We want to be part of the solution for this city."
Jordi Cardoner, Nacho Mestre and Mària Vallès got the chance to watch the players training at the club's own soccer school, as well as see one of the games in the Neighbourhood League.
The delegation's visit to the Holy Land ends today with a supper in Tel Aviv attended by some of the most senior businesspeople in the country. The Foundation is particularly keen to seek out sponsors to fund the projects it is planning for this region in the future.
Statement by Jordi Cardoner
"Hapoel Katamon Jerusalem has become a place for coexistence through the practice of sport and is very much a pioneering club in many social areas, and that's why wanted to pay a visit. Like Barça, it is a fan-owned club and we are grateful to hear that they have been inspired by us. They show that sport, as well as being a never-ending source of positive values, can also help us to build a fairer and more prejudice-free society".