Alliance with Unicef
The FC Barcelona Foundation and the UNICEF are working to promote education through sport among the most vulnerable children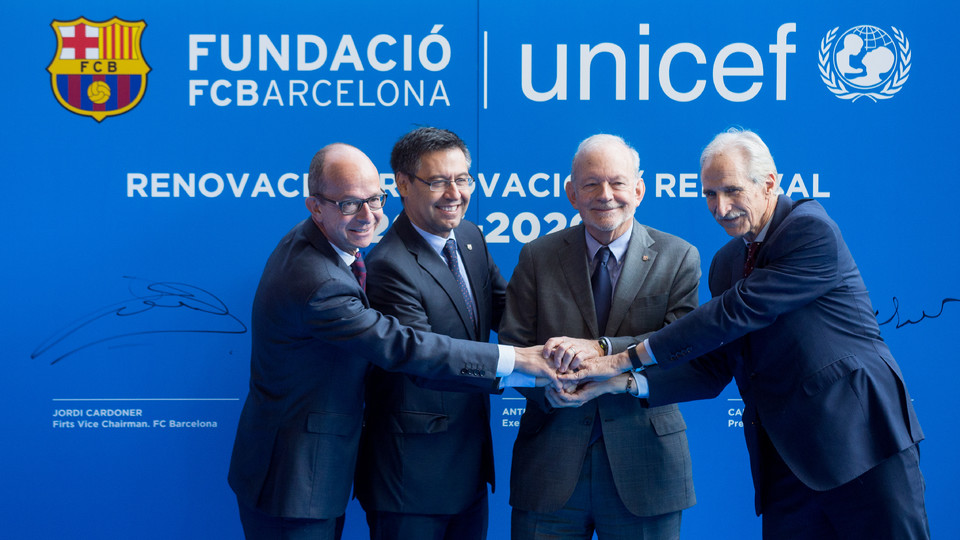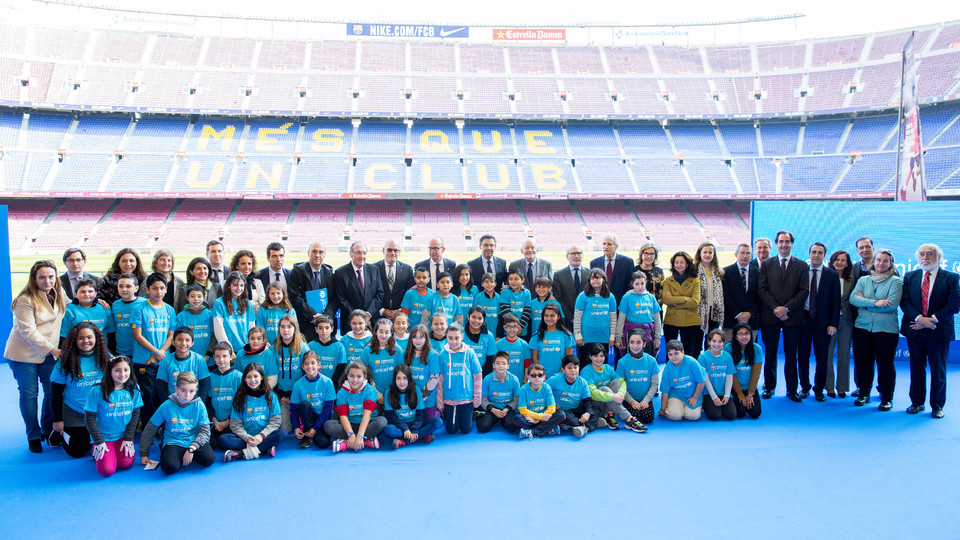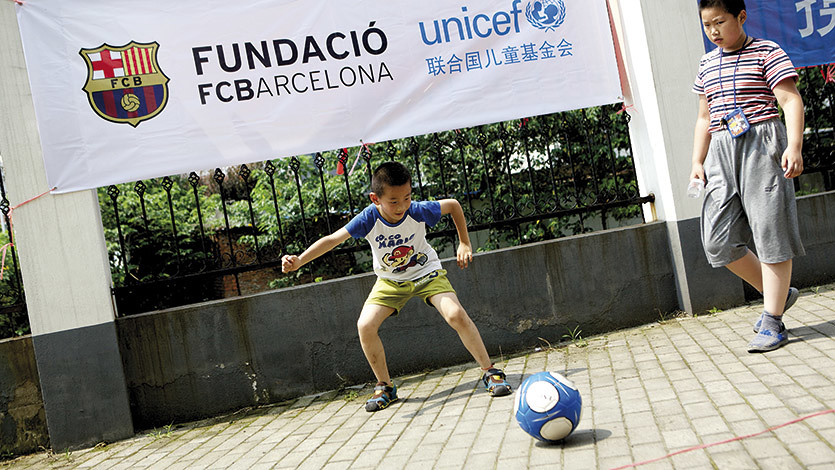 The FC Barcelona Foundation and Unicef signed its first agreement in September 2006 for a duration of five years. That agreement provided for the donation, by FC Barcelona, of 1.5 million euros per year to Unicef, to perform together, projects in the fight against AIDS. The understanding also included incorporating the logo of the UN Children's Agency on the front of the FC Barcelona football shirt.

In February 2016 Barça and Unicef renewed their alliance for another four years until 2020 and since then Barça provides 2 million euros annually to the partnership in order to implement projects to foster children's education through sport in the neediest areas of the world.

From 2006 to 2011 the programs implemented have helped in the fight against AIDS, principally in three African countries: Swaziland, Malawi and Angola.

Since 2011 both entities apply projects in Catalonia, Ghana, South Africa, China and Brazil where sport serves to promote children's human development, improve infrastructure, school equipment and knowledge of educators.