Manuel Vázquez Montalbán Awards
Recognising the best in international journalism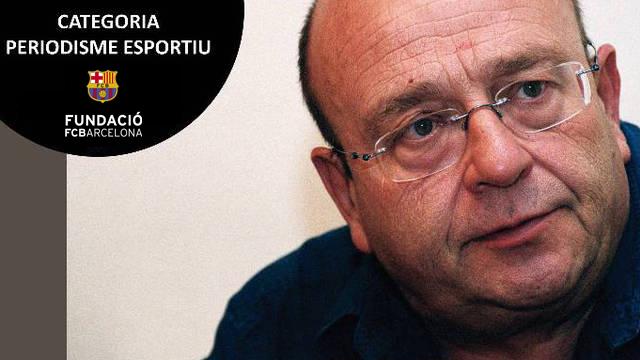 The FC Barcelona Foundation and the Catalan College of Journalists have organised, since 2004, the Manuel Vázquez Montalbán International Award for Journalism, in the category of Sports Journalism, with the intention of permanently remembering the figure and work of journalists who make rigor, ethics, social commitment, and self-criticism a constant in their professional work.
This award is to honor this aspect of Manuel Vázquez Montalbán, and stimulate journalistic creativity in the areas he cultivated faithfully with regard to civic values that permeate his work and especially his attitude to life.
The prize is worth 6,000 euros.
The winners in the Sports Journalism category of these awards were:
2004 Patrick Mignon
2005 Joaquim Maria Puyal
2006 Juan Villoro
2007 Simon Kuper
2008 Candido Cannavò
2009 Ramon Besa
2010 Eduardo Galeano
2011 Santiago Segurola
2012 Nick Hornby
2013 Sergi Pàmies
2014 Eduardo Gonçalves de Andrade 'Tostão'