FC Barcelona to support Éric Abidal Foundation
The defender discusses his new charity project and his former club's trophy prospects this season
The FC Barcelona Foundation has expressed its full support for Éric Abidal and his own Eric22Abidal Foundation, which was presented today Wednesday at the InGracia hall in the presence of director Pau Vilanova, director general Ignacio Mestre, director of professional sports, Albert Soler and the director of the Foundation, Josep Cortada.
The former Barça's defender's project seeks to help sick children and their families with a number of projects based around the core issues of health, sport and youth. It is to be funded by charity events and voluntary donations, and although it is based in Barcelona, the intention is to expand it to other regions.
Barça will be offering its full support to Eric22Abidal Foundation, just as it has done with the foundations of other past and present players, such as Messi, Neymar, Rafa Márquez, Edmilson, Thuram and Johan Cruyff. "The club and the Foundation are open to collaborating with Éric Abidal's foundation" explained Vilanova. "Barça's doors are open to you, it's your home, for whatever you need."
Abidal himself added that: "It is great to be able to collaborate with the FCB Foundation. We share the same values".
He also discussed the Barça first team on the day after they qualified for the semi-finals of the Champions League. The man who defended the club colours for six years through the most glorious period in its entire history, feels that "Barça are in great form. They'll always be the favourites to win the Champions League."
But does the Frenchman think that his former club can go on to repeat the feat of winning the treble? "It's possible but very difficult" he conceded. "Barça are on the right track and need to continue doing what they have done until now. Let's hope they can do it."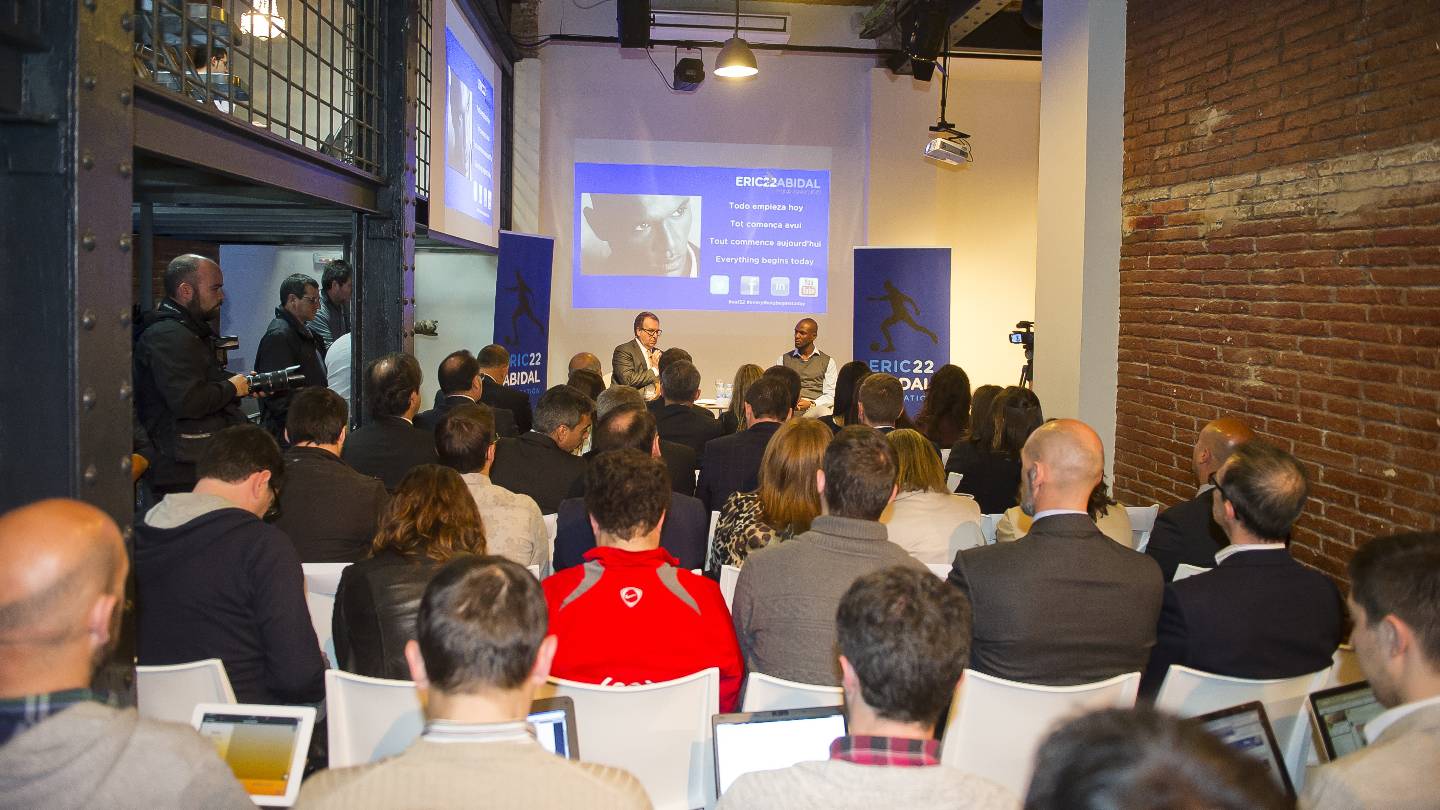 Presentación de la Fundación Eric Abidal
by fcbarcelona