Agreement with Cruyff Foundation and Obra Social "La Caixa" as part of 'Pati 14' project
Josep Maria Bartomeu, Johan Cruyff and Jaume Giró present an initiative to redevelop playgrounds at 10 Catalan schools
On Monday, the president of FC Barcelona and its Foundation, Josep Maria Bartomeu, the director general of "la Caixa" Foundation, Jaume Giró, and the founder of the Cruyff Foundation, Johan Cruyff, presented the 'Pati 14' project to redevelop playgrounds at Catalan schools in order to foster physical activity and the practice of sport.
The venue for the event was CEIP Seat in Barcelona, one of the 10 beneficiary schools, where the three foundations explained how they are uniting efforts to encourage sport and its values among young people, and especially those suffering or potentially suffering from social exclusion.
'Pati 14' is working to improve sports structures at schools through drawings and paintings, as well as supplying additional sports materials to help combat sedentariness and obesity. Goalposts on walls, creativity circles and athletics tracks are among the options being offered to schools in Badalona, Manresa, Girona, Banyoles, Lleida, Mollerussa, Tarragona, Reus and Amposta.
Statement by Josep Maria Bartomeu:
"The 'Pati 14' project is part of those that the FCB Foundation has based around sport and young people. This collaboration will help a lot of children to grow up better because sport is about intellectual development as well as learning about discipline, rigour and companionship. This is just the start and we shall continue working together for the country's future".
Statement by Johan Cruyff:
"This is the 132nd playground that we have redeveloped. It is very important to work with children aged 6 to 15 because this is the period when the grow intellectually. Children do sport in playgrounds, and they are a meeting point for them, and this project will help them to behave better".
Statement by Jaume Giró:
"The FC Barcelona and Johan Cruyff Foundations are the best partners for a project like this because we share the same vision and mission, which is to improve education through sport and values."
.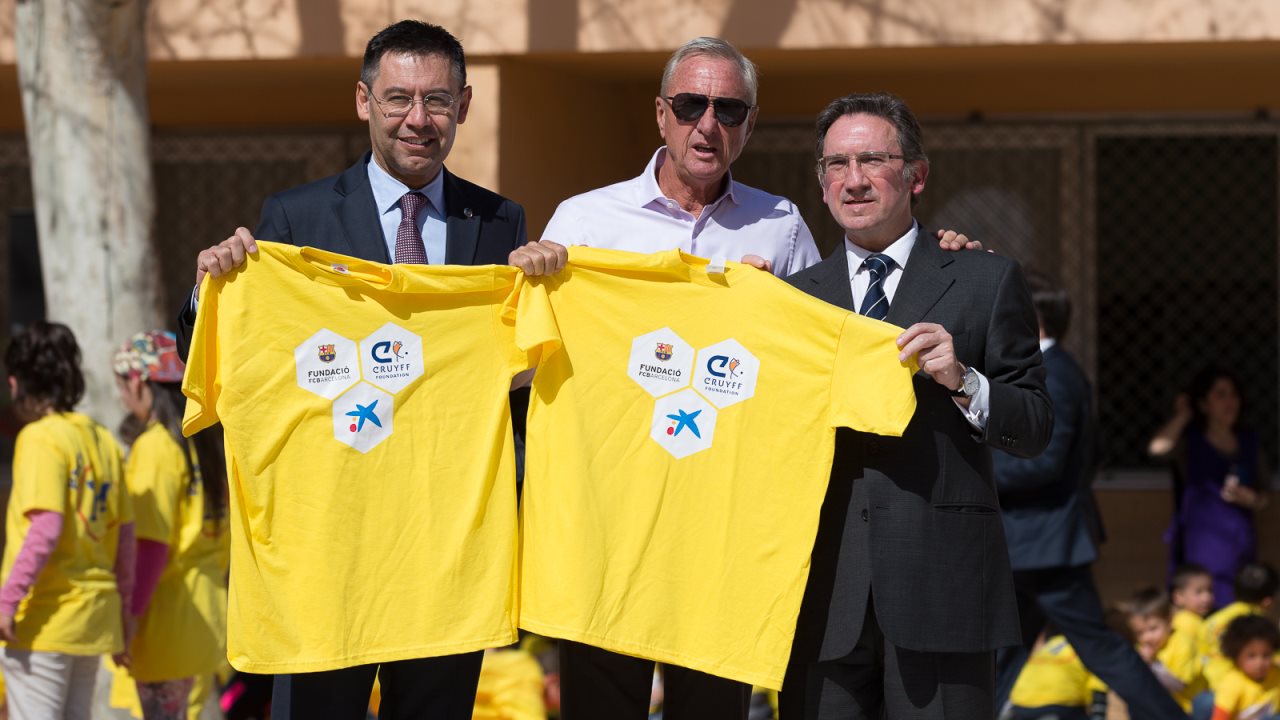 Pati 14 project in association with the FCB Foundation
by fcbarcelona